The goal of the workshops or speaking events is to provide the attendees, exporters and importers, with practical ready-to-use recommendations and implementation tools they can use right after the workshop is completed to establish or grow their international trading businesses.
Who Should Take these Workshops or Speaking events on Export, Import & Incoterms® 2020?
Our workshops and speaking events are designed for commercial and not-for-profit organizations, industry associations and government departments in charge of export business development & promotion, educational institutions interested in organizing proven practical workshops for their employees, clients or members – exporters and importers.
Workshops & Speaking Topics Ready to be Delivered
How to set up an import & export business from scratch – 3 hours:
Developing a vision for your export & import business, developing competitive differentiation, pricing products properly using Incoterms® 2010, developing a marketing & sales plan, understanding the legal and technical sides of an exporting & importing business, understanding logistics and closing sales are covered.
Export market expansion – 16 hours (usually delivered within 2 days, but we're flexible):
Building foundations of an export business, product, and export market selection, understanding risks, conducting export market research, export strategy, international sales and export marketing planning are covered.
NEW: Pricing for international trade based on Incoterms® 2020 – 2 hours:
Understanding international commercial terms (Incoterms® 2020), determination of a product's harmonized system codes (HS code), export/import duties and taxes and pricing products for import and/or export are covered.
Government grants & loans for Canadian exporters – 1 hour:
Available government funding programs, eligibility criteria, costs covered, amount of funding, deadlines and application process are covered.
Customized workshops for your organization – click here to request

Get A Quote for Your Export, Import & Incoterms® 2020 Workshop Now
It's free. We'll get back to you within 2 business days. An initial, no-obligation phone or Skype consultation is available. We are flexible and ready to deliver customized workshops.
Available Formats
Seminars: On-site workshops at clients' facilities within North America (Canada, USA; other countries – click here to find out more). We provide educational sessions, team and individual work and group discussion with the coach.
Webinars: Online workshops worldwide.
Speaking Engagements: On-site speaking or conference panel discussion participation.
Our Speakers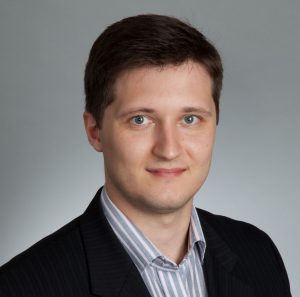 Igor Chigrin is an export & import consultant and co-founder of Win Global Partners. He is a recognized subject-matter expert in international trade and export business development featured on TV & radio shows, newspapers and newsletters. He consults businesses on a wide range of international business aspects and helps them grow their export & import sales. Igor coaches early-staged export-import businesses and delivers educational sessions on international trade.
Igor holds the Certified International Trade Professional (CITP) designation from the Forum for International Trade Training or FITT (Canada). He also has a master's degree in International Business from Grenoble Graduate School of Business (France) and a bachelor's degree in Management from International University of Business and New Technologies (Russia).
Each Export, Import & Incoterms® 2020 Workshop's Participant Will Receive the Following Items (where applicable):
Copy of presentation slides
Workbooks
How to Export Guide (eBook)
10 Pitfalls of International Business (eBook)
Incoterms® 2020 Chart
Samples of documentation for international trade
Several brochures with valuable information on exporting & importing
Catalogue of Canadian Government Grants & Loans for businesses
Certificate of Workshop Completion
Among Our Clients
Alberta Agriculture and Forestry – Calgary & Edmonton, AB, Canada
HalTech Regional Innovation Centre – Oakville, ON, Canada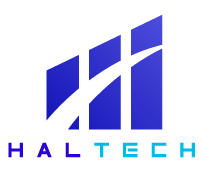 ACCES Employment – Toronto, ON, Canada
Ryerson University – Toronto, ON, Canada
Centennial College – Toronto, ON, Canada
Video recordings of some of our workshops are available here.
Recent Conference Speaking Engagements
Canadian Manufacturing Technology Show, Toronto, Canada, 2019. Conducted export market diversification workshops for manufacturers.
Syspro User Conference, Niagara Falls, Canada, 2018. Participated in panel discussion on tariffs and export market diversification.
Western Manufacturing Technology Show, Edmonton, Canada, 2017. Conducted two export market diversification workshops for manufacturers.
Fee
We offer fixed-price options to our clients. The payment schedule is negotiable. Discounted rates are applied for multiple workshops or regular speaking opportunities.

Let's Discuss Your Workshop or Speaking Event on 

Export, Import & Incoterms® 2020 Today

We currently have a high volume of workshops/projects on the go. Please contact us at least two months ahead before the desired date of your planned workshop or speaking event.