Dear Manufacturer,
You pay out your taxes regularly. High taxes! You have to do it! No options!
You work hard to develop your business: buy new equipment, hire more people, creating new work positions and so on. And your taxes get higher and higher and higher! Think about this for a second!! Is it a vicious circle?! No, it is not!
There Are Government Grants for Canadian Businesses/u> That Cover Your Expenses Related To Your Business Improvement.
We help Canadian manufacturers get this free Government money!
Fill in the form below to check YOUR ELIGIBILITY now for FREE!
Who We Are
We are a Canadian firm providing consulting services to exporters & importers.
Why Government Grants for Canadian Businesses? A couple of years ago our clients asked us to find and help them apply for a Government grant for exporting & importing. And we did. Many times. Very successfully.
Seeing it as a great benefit for our clients, we decided to move into this direction. And since then we have been assisting all the manufacturers (not only the exporters) to get free money from the Government.
We are authorized to work with Government Grants for Canadian Businesses by Canadian Manufacturers and Exporters and we are members of the grant experts pool of The Funding Portal.
Here Is What
You Can Get Non-Repayable Money
From The Government For:
Productivity Improvement Initiative – up to $100,000

Purchase of Equipment – up to $100,000

Implementation of a Digital (Software) Solution – up to $100,000

Hiring New Employees – up to $20,000

Developing Export Sales – up to $30,000

Commercialization of New Product – up to $1,000,000

How It Works
1. You contact us by e-mail grants@winglobal.ca, phone 647-800-7233 or filling in the form on this page and request a FREE no obligation eligibility check.
2. If you are eligible, we request all the necessary information for your application. Usually it includes just 1 phone conversation and 1 meeting of the total duration of 1.5 hour. Only! And we come to you! And yes, we sign a non-disclosure agreement!
3. On your behalf we do everything to put your application together and submit it.
4. You get your money on your bank account and use it for your business.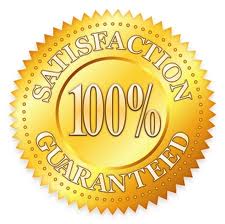 We help
you get the maximum amount
of the Government Grants for Canadian Businesses and you pay us a fair per cent of this amount, only when the money is on your bank account.
Nothing to pay in advance!
You don't get money*, we don't get money. That's fair!
*To be honest, it happens very-very rarely.
What Our Clients Say
"
Win Global Partners not only helped our company identify the applicable Government Grants for Canadian Businesses
, but also took care of all the paperwork, business and financial plans and other supportive documentation. We just gave them some numbers and they did all the rest. They always kept us informed on the status of our application. They acted in a very professional way and our communication was a pleasure.
As a result, we received the requested amount from the Government, upgraded our equipment, went to several trade shows, and considerably improved our productivity. It was great to get a Government funding in a time-effective way thanks to Win Global Partners.
Thank you, guys!"
Harun Rashid,
Controller,
Quality & Company (
www.qualityandcompany.com)

Yes, I Want To Get Funding Right Now
I know that I don't waste my valuable time for checking my eligibility and filling in all application forms



I know that

I get a 5-digit amount of money directly into my bank account



I realize

I don't have any risks as I don't pay anything in advance




I keep the peace of mind and enjoy my life:)

Fill in the form below to check YOUR ELIGIBILITY for FREE!
Do it right now and bring your money closer to your business!