Customs Compliance, also known as Regulatory Compliance, or Trade Compliance is right for you, if you are trading sensitive products (perishable, dangerous, or those that are subject to certification and export/import control). It is also right solution for you if want to make sure that your products won't be locked at the foreign customs office just because you didn't meet paperwork requirement.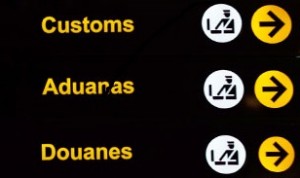 Goal: Get a manageable customs compliance (regulatory compliance, trade compliance) system and achieve 0 delays at foreign customs within 24 months.
Clients: Canadian manufacturers, producers and trading companies who:
want to avoid delays, penalties or rejections by Canadian or foreign customs authorities;
want to avoid or cut international litigation cost, cost of reverse logistics, and other unnecessary cost;
want to stay on top of foreign and domestic regulations, sanctions and the list restricted parties and make sure that they trade by the rules.

Scope: Customs Compliance (Regulatory Compliance, Trade Compliance) project includes HS classification of your products in each market you trade, trade regulations research, and establishing an effective customs compliance system that includes appropriate software and a set of written processes and procedures to manage compliance in your organization.
Preparation Phase of Customs Compliance (Regulatory Compliance, Trade Compliance)
Product Classification
Legislation Research
Sanctions Research
Customs (Trade Regulations) Research
Determination of Duties and Taxes
Execution Phase of Customs Compliance (Regulatory Compliance, Trade Compliance)
Selection of Compliance Software
Establishing Compliance Program (Processes and Procedures of Compliance Management)
Corporate Training in Compliance
Fee: Fixed budget broken down by monthly fee + 3rd party fee (if required). Budget depends on the number of products and target markets. Discounted rates apply for multiple target markets.