Dear New Exporters & Importers,
Congratulations! You finally decided to start your export & import business and you are so passionate about your decision!!! You already dream about when you'll get your first order and deposit your first cheque into your bank account!
But, you don't have the necessary background skills and experience to start and run this business successfully yet. And you know it.
Plus, you already tried to find some specific information on creating your own export & import business. You did research on this industry. You visited different associations and forums, maybe even took local university and community college courses, but you just found a lot of high-level information with very little practical start-up instructions or guides. All you've learned is a bunch of a theoretical fluff unrelated to your unique case.
YOU NEED SPECIFIC OR PRACTICAL ADVICE FROM THE START-UP PERSPECTIVE!!!
Stop wasting your valuable time!! We offer you Coaching Sessions on exporting & importing. We assist you from your first steps in the area of export & import until your first orders. 
Who We Are
These coaching sessions on exporting & importing are conducted by Igor Chigrin, an export & import consultant, author, speaker and co-founder of Win Global Partners.
Igor has been a consultant for individuals and companies on a wide range of international business aspects from different industries such as furniture, chemicals, mining equipment, etc. His clients are from Canada, the United States, India, China, Russia, Kazakhstan and many other countries. For 10 years, he has been helping them build their export &import businesses from scratch and avoid many international business issues, run their businesses successfully and increase sales at least by five-digit numbers.
Igor holds the Certified International Trade Professional (CITP) designation from the Forum for International Trade Training or FITT (Canada). He also has a master's degree in International Business from the Grenoble Graduate School of Business (France) and a bachelor's degree in Management from the International University of Business and New Technologies (Russia).
Igor is the author of several books on exporting and importing. He is a recognized subject-matter expert in international trade and export business development featured on TV & radio shows, newspapers and newsletters.
Here Are the Most Popular Topics We Cover During Coaching Sessions 
Vision: Determination of the direction of trade, product(s), target markets, and legal status; Profiling an ideal buyer or supplier.
Business Plan: Researching target markets; Researching competition; Selecting and developing marketing tools; Developing a proposal (quote).
Sales: Business registration; Finding supplier(s); Finding buyer(s); Fraud prevention; Negotiation & Contract.
Orders: Labeling, Packaging, and Paperwork; Engaging Freight forwarders and Customs brokers; Engaging financial institutions.
Schedule Your Free 15-Minute Export & Import Diagnostic Call Now
We will get back to you within two business days to set up a free Skype or phone call to get more details about your export & import project(s). Then, we'll send you a detailed coaching-sessions proposal. Once it is accepted, we schedule coaching sessions with you.
What You'll Get
You choose what works best for you. We offer phone / Skype sessions worldwide and on-site sessions within the Greater Toronto Area (Ontario, Canada).
Each session includes one-hour customized class based on your needs and goals:
During this hour, we discuss your needs and goals, provide you with advice, tools, help and guidance, plus give you some homework. Yes, you'll have to do your homework to achieve your goals!
Also, we recommend our clients to book the second session right away as during the second hour (usually a couple of days after completion of your homework) we check your homework, provide a Q & A session, plan your next steps with you.
Every one of our clients gets great bonuses, including workbooks, How to Export Guide (eBook), 10 Pitfalls of International Business (eBook), Incoterms® 2010 Chart, samples of documentation for international trade, a catalog of Canadian Government Grants & Loans for businesses (when applicable).
We offer fixed-price options to our clients. Discounted rates are applied for ordering multiple sessions.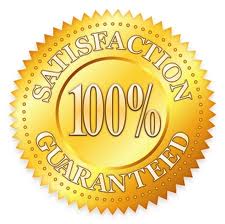 We help you build your export & import business from scratch and get your first sale within the next 12 months or you get your money back (some restrictions apply). 
Let's See One of our Clients' Cases
The client was an importer of precious stones and metals. He had some issues with the application of Incoterms 2010 to his particular situation. Thanks to coaching sessions with Igor Chigrin he saved a considerable amount of money on transportation and insurance. What he says:
"Igor Chigrin is a highly professional consultant who delivers solutions on time and quickly understands the virtues of it. He is expert in the INCOTERMS & EXPORT – IMPORT arena. He is the most trustworthy consultant." Parag Shah, Precious Stones and Metals Importer (http://in.linkedin.com/in/paragshah58).
You Have a Choice
You can leave everything as it is and see others starting their own export & import businesses, receiving orders and increasing their personal income.
You can start doing by yourself, encounter many problems, waste lots of money and valuable time without achieving your ambitious goals.
OR, you can take advantage of time-tested techniques and instruments and achieve your sales and profits goals in exporting or importing by choosing the shortest way with the least losses and the biggest results.
To do this, schedule a free 15-minute export & import diagnostic call now. Igor's schedule for free coaching sessions is almost full for this month. Act now!
Want to Start Coaching Sessions on Exporting & Importing Right Now?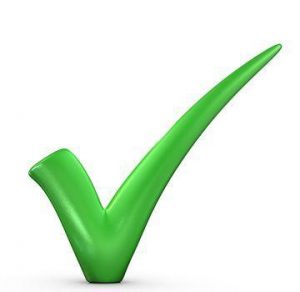 Yes, I need customized advice for my specific situation, as well as a detailed set of action steps and a road map to follow to succeed in international business.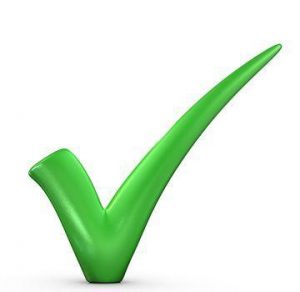 Yes, I know these coaching sessions on exporting & importing are going to give me a HUGE advantage in my marketplace.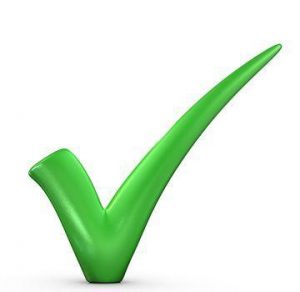 Yes, I realize my life is about to get a more interesting, lucrative, and FUN now that I'll be able to run my new export & import business.